I've got a job interview today.
Then I have a midterm to take.
Then I have a program to present at.
Yes, I know I've been bombarding you with "I'm busy" notes, but I can't help it. I'm busy.
As some filler, please accept these random images of interest.
First, here is my new business card: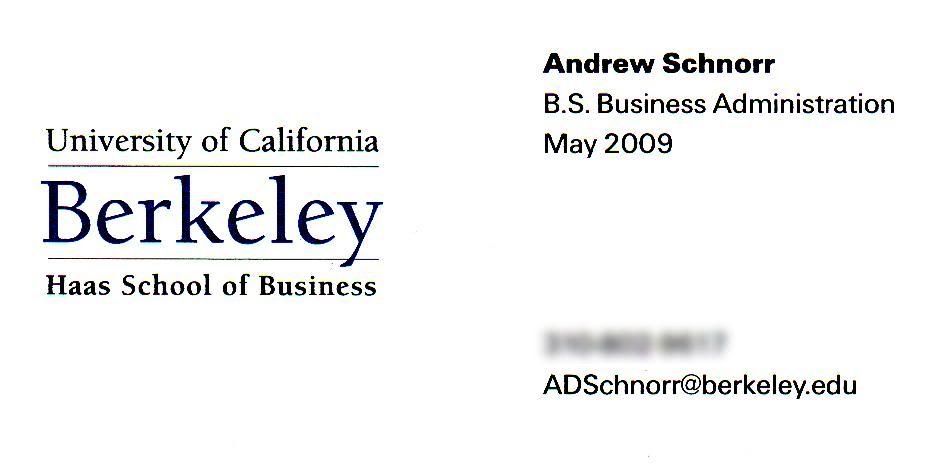 It's very simple and non-flashy, and it sure-as-Hell won't get me featured amongst the
more imaginative cards
. Now, if I had all the money I needed, I think I'd go for a card like
Steve Wozniak's
. But I don't, and this one gets the job done, while at the same time confirming my place in Haas. So it'll do.
Second, this is what my hair looks like when I wake up in the morning: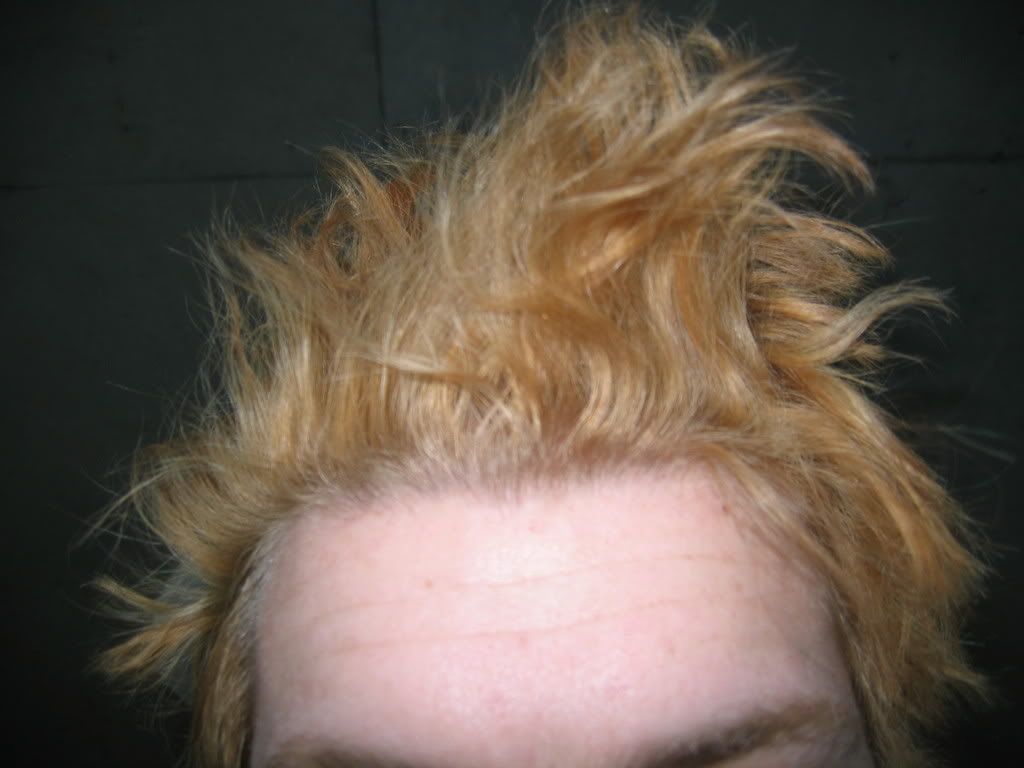 If only it was a bit cleaner and more symmetrical, I would never even have to mess with it at all!
Finally, here's that picture of the weight I've lost so far (meaning, by a couple Fridays ago).
I'm actually making this one a pure link.
Click here
if you want to see it. Don't click if:
1. You want to wait to see a more dramatic change later on.
2. You don't want to see me without a shirt on.
Okay, that's all for now. I
promise
more/better content in the near future...sometime.
In the meantime, wish me luck!